مجمع اليرموك السكني في بغداد، يعتبر من اهم مشاريع المجمعات السكنية في العراق ذات البناء العمودي.
Accommodation & Entertainment
At Yarmouk Compound, you will find the home you want, and the amenities you need.

Playground for Kids

Swimming Pool

Underground Parking

Supermarket

Restaurant

24/7 Security
Interior
The interior design is inspired by a natural color palette of warm and soft-hued tones that Baghdad itself displays. Quality natural products such as wood and rich natural stones accentuate the overall contemporary design aspects and well-thought-out architectural details.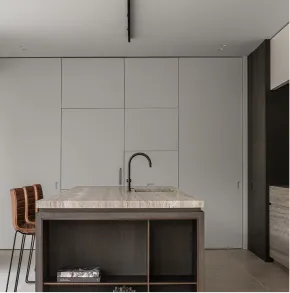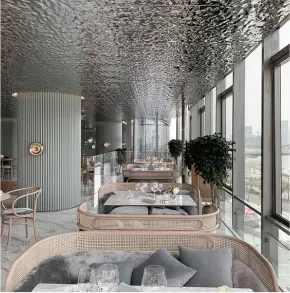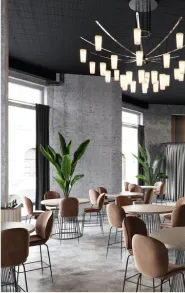 Exterior
The project's contemporary and sleek facade helps it to distinguish itself from its surroundings. Yet, the facade design is conscious of the current urban fabric. While it may stand out in size and shape, it takes reference from the existing color scheme of the city of Baghdad.
PROGRESS
Our expert staff are working hard to deliver the best quality with high-level standards.
More About Al-Yarmouk Compound
Yarmouk Compound is a luxury residential complex located in the Yarmouk area of Baghdad, Iraq. It consists of numerous residential units of varying sizes. The complex is characterized by modern architectural designs and spacious, elegantly designed housing units. Yarmouk Compound offers an excellent option for those interested in living in a comfortable and safe environment in the Yarmouk area of Baghdad, where many vital facilities are available, including a shopping center, a playground for children, and a swimming pool. The complex also features extensive green spaces and beautiful gardens that allow residents to relax and enjoy the fresh air. Additionally, there are underground parking spaces, which make the roads safe for children and families. The compound also enjoys 24-hour security surveillance and an advanced security system to ensure the safety of residents.